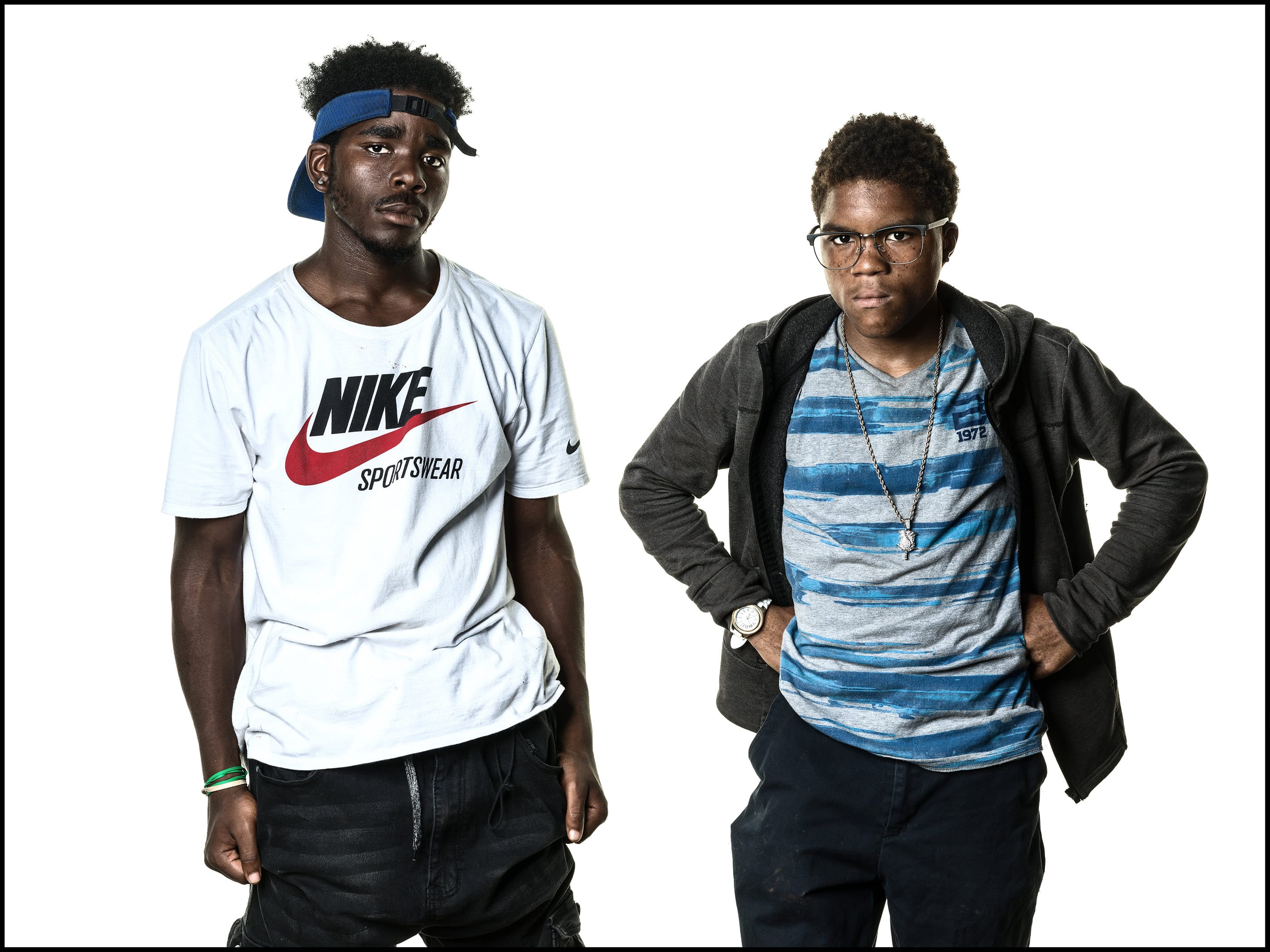 Jerome Jones and Ronnie Reed Jr.
High-School-Schüler
High school students
Belzoni, Mississippi
Jerome: Ich seh kein vereintes Land. Zum Beispiel, wie die Polizei mit Schwarzen umgeht… wie die weiße Polizei mit Schwarzen umgeht. Sie können jemanden in den Rücken schießen und werden dann suspendiert ohne Bezahlung oder so ähnlich. Aber lass einen Schwarzen jemanden erschießen – wir bekommen hundert Jahre bis lebenslänglich, ohne Möglichkeit auf Bewährung. Das kann nicht richtig sein. Wenn ein Officer jemanden, der keine Waffe bei sich trägt, erschießt, dann sollten dieselben Regeln gelten wie bei allen anderen auch, und nicht: «Oh, sie arbeiten im Namen des Gesetzes, sie können nicht eingesperrt werden, sie können nur ohne Bezahlung suspendiert werden.» Das ist nicht genug, um für das Leben von jemandem zu bezahlen.
Jerome: I feel that it's not united because say, for instance, how the police do to black people, like white police do to black people. They can shoot somebody in the back. They're going to get suspended with no pay or something like that. But let a black person shoot somebody, we're getting a hundred years to life without the possibility of parole. That ain't right. If an officer shoots someone and that person don't have a gun, they should get the same thing that other people get, instead of just because, «Oh, they're working with the law, they can't get locked up but can they get suspended without pay.» That's not enough to pay for someone's life.